Searching for the perfect role can be a difficult task. Whether you are currently employed and seeking a change, in between roles, or simply looking to fill in an urgent need to work, temporary employment may be the option you never considered. Whilst full-time and part-time roles provide a greater level of long-term job security, temp work offers several important benefits that can make it an attractive option to employees.
Flexibility
One of the greatest benefits temp work offers over full-time and part-time employment is flexibility. Temp work can provide the perfect work-life balance for employees who can accept positions with days and times suitable to their needs. This is also ideal for the worker who wishes to travel or take career breaks which are much easier to organise around temporary employment in comparison to permanent roles. Temp work also offers flexibility by allowing employees to work across different industries in various roles. For the worker who thrives off change and variety, temp work may be the perfect solution.
Boost your resume
Are there any gaps in your resume in terms of experience or skills that you need to fill? Temporary work can be the key to solving this problem. This can be particularly useful for the employee that is seeking to change career direction and is looking at entering a new industry that requires a different skill set. Different industries and companies also often use completely different databases and technology systems. Temporary employment offers the worker an opportunity to gain hands on experience with a variety of different systems which can be attractive to future employers. It is also a way to connect with various professionals across multiple companies which can also boost the appeal of your resume.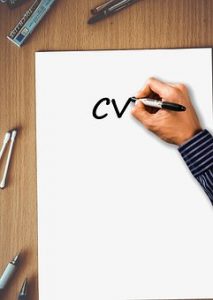 A foot in the door
Many temporary positions offer a path to permanent employment or provide a way for employees to gain a foothold in a new industry. Employers sometimes offer temp workers a permanent contract after the temp role has been completed. In this way, temporary work may result in you landing your dream role in a more permanent position in the future. Even if a temp role doesn't extend to a permanent one, the skills and experience gained could lead to a full-time position in a similar industry or company.
The flexibility and variety that temp work offers, alongside the skills and experience boost and a chance to get a foot in the door in a new industry, makes temporary employment an enticing option that should be considered.